BLACKPINK HYLT Top #1 YouTube Music Global Summer Song 2020
BLACKPINK UPDATE – September 3, 2020 KST
YouTube Official Blog released list of "YouTube Music's top songs and trends of summer 2020"
---
The article below is from YouTube Official Blog: "YouTube Music's top songs and trends of summer 2020"
---
The summer of 2020 was different in every way possible, and music was no exception. While big hits still broke through to become summer staples, the soundtrack to summer also reflected the current state of the world — from artists getting creative from their homes to protest anthems being played as part of the social justice movement. With traditional concerts on hold, artists and festival organizers brought fans together virtually on platforms like YouTube, connecting us through our shared love of music, even when apart.
Below, we break down four of the top music trends and major music moments from this summer that can only happen on YouTube.
Also included: the top 10 Songs of the Summer — both globally and in the U.S. — from our YouTube Music Charts.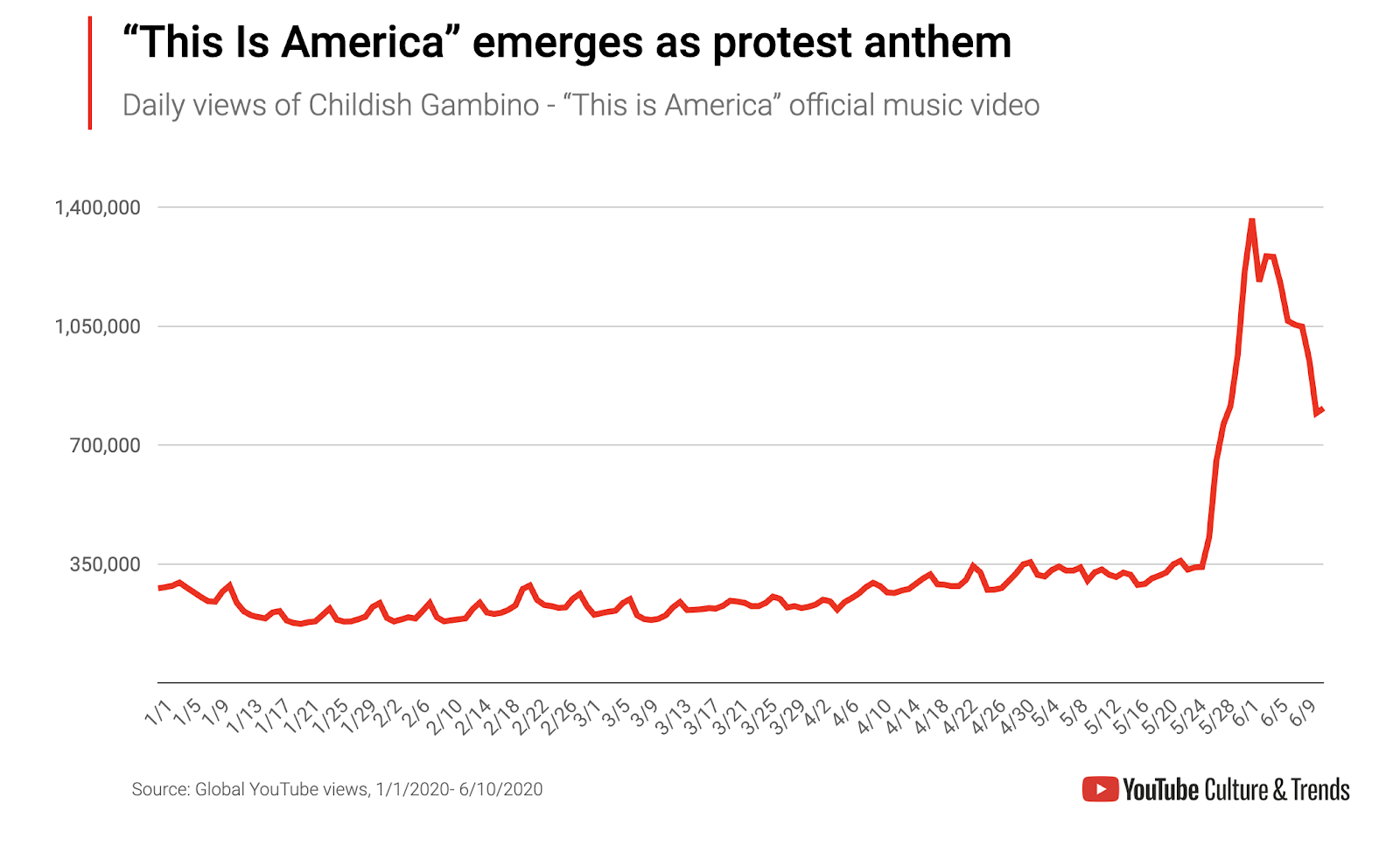 1. Summer music shaped by social justice
Throughout history, protest has been channelled through music, and music this summer reflected the ongoing social justice movement that took place across the streets of America and around the world. New and old protest songs topped the charts and became the soundtrack to the movements against racial and social injustice.
In June, Childish Gambino's "This is America" returned to the U.S. and Global YouTube Top Songs charts. The song appeared on YouTube's charts in over a dozen countries and saw a significant spike amidst the protests.
Modern day protest anthems like Lil Baby – The Bigger Picture, Meek Mill – "Otherside of America" and Beyoncé – BLACK PARADE also appeared on the US Top Songs Chart throughout the summer.
Several classics (such as Kendrick Lamar – Alright, Public Enemy – Fight The Power, D'Angelo and the Vanguard – The Charade and more) reemerged as protest anthems, globally.
2. YouTube's record-breaking summer
This summer music continued to break records, set trends and reach new milestones on YouTube.
In late June, Blackpink's video for "How You Like That" set a then-record for biggest music video YouTube Premiere and 24-hour debut in YouTube history. 
Most recently, BTS' music video for "Dynamite" earned over 101.1 million views in its first 24 hours, making it the biggest 24 hour music video debut of all time. The video also set a record for the biggest YouTube Premiere, with over 3 million peak concurrents. 
Throughout the summer, artists continued to reach new milestones and set new personal bests, from Daddy Yankee scoring his seventh entry in the Billion Views Club with "Limbo," to Ed Sheeran crossing 45 million subscribers on his Official Artist Channel, making him just the third artist to reach this achievement.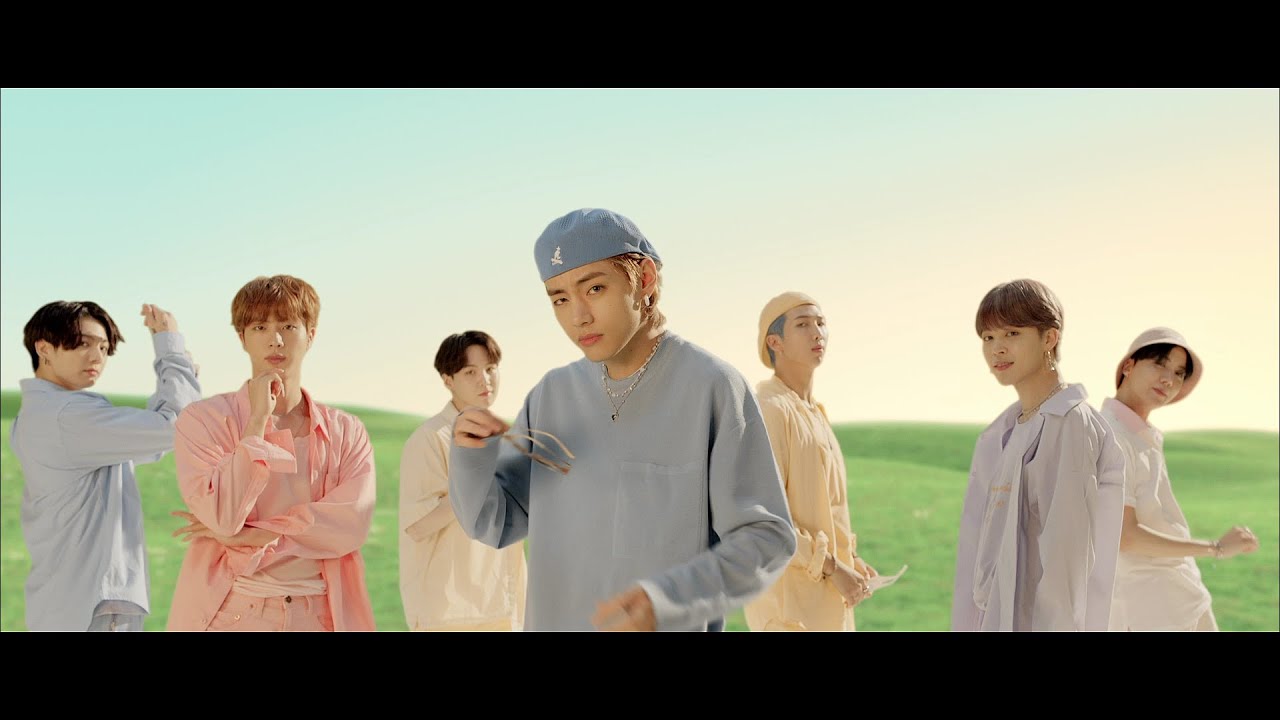 3. Summer of female collaborations
This summer was filled with exceptional female collaborations on songs that topped the charts and garnered massive views on YouTube.
Just this week, Blackpink and Selena Gomez's "Ice Cream" became the third biggest music video debut of all time, earning over 79 million views in its first 24 hours. 
Megan Thee Stallion kicked off the summer with her "Savage" remix, featuring Beyoncé, and ended the summer at #1 with her collaboration with Cardi B's "WAP."
 Doja Cat and Nicki Minaj also lit up the charts with the remix to Doja's hit song "Say So," and Ariana Grande and Lady Gaga's "Rain On Me"  has racked up nearly 200 million views since its release.  
4. YouTube as a virtual venue and stage
With live events on hold, music fans have been turning to YouTube as a virtual venue to enjoy performances of all kinds, including classic concerts from the archives, stripped-down live stream sets, reimagined summer festivals and more.
Lollapalooza: Lollapalooza commemorated this year's festival weekend with Lolla2020 — a free, four-night broadcast event, exclusively on YouTube, with classic Lolla sets and brand new performances from more than 135 artists. It included Paul McCartney, Chance The Rapper, OutKast, Arcade Fire, and more on the Lollapalooza YouTube Channel.
The Roots Picnic: The Roots took their annual event virtual, teaming up with Michelle Obama and her voter registration organization, When We All Vote, for the 13th Annual Roots Picnic. Hosted on the Roots' YouTube Channel, the event featured performances from artists such as H.E.R., Kirk Franklin, Lil Baby, Roddy Ricch, SZA, and more.
Elton John, The Rolling Stones, The Who, Grateful Dead and many more of the classic artists we all know and love took their beloved archival concert sets to YouTube this summer for fans to relive or enjoy for the very first time, all from the comfort of their own homes. 
Top 10 Songs – GLOBAL
Top Ten Songs – U.S.
Methodology: Songs are ranked by U.S. and Global YouTube from May 25th, 2020 to August 31, 2020. Totals include all official versions of a song, including the official music video, user generated content that uses the official song and lyric videos. All songs released over the last 12 months are eligible for inclusion.
You can listen to the songs that made a splash on YouTube Music's Songs of Summer 2020 playlist here!